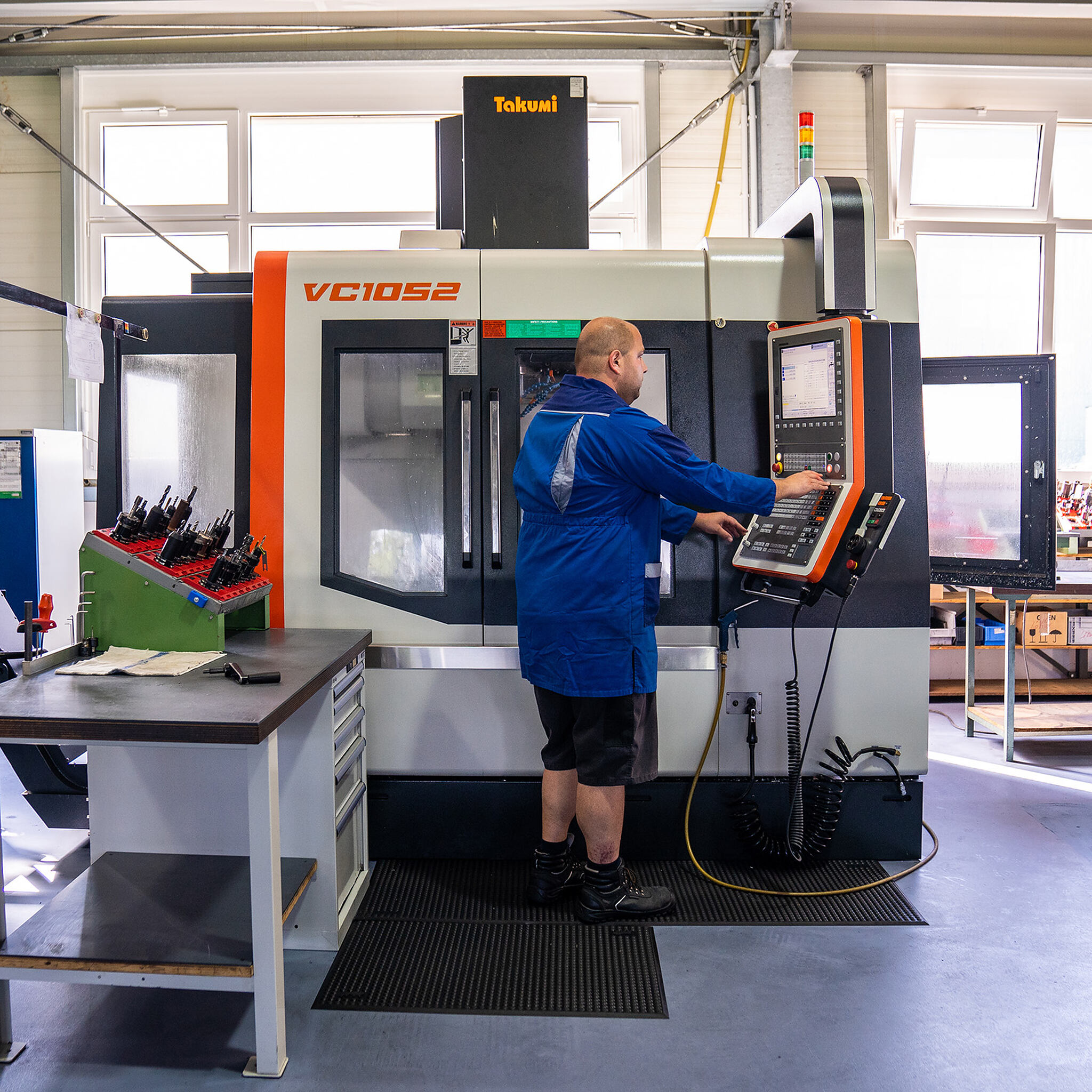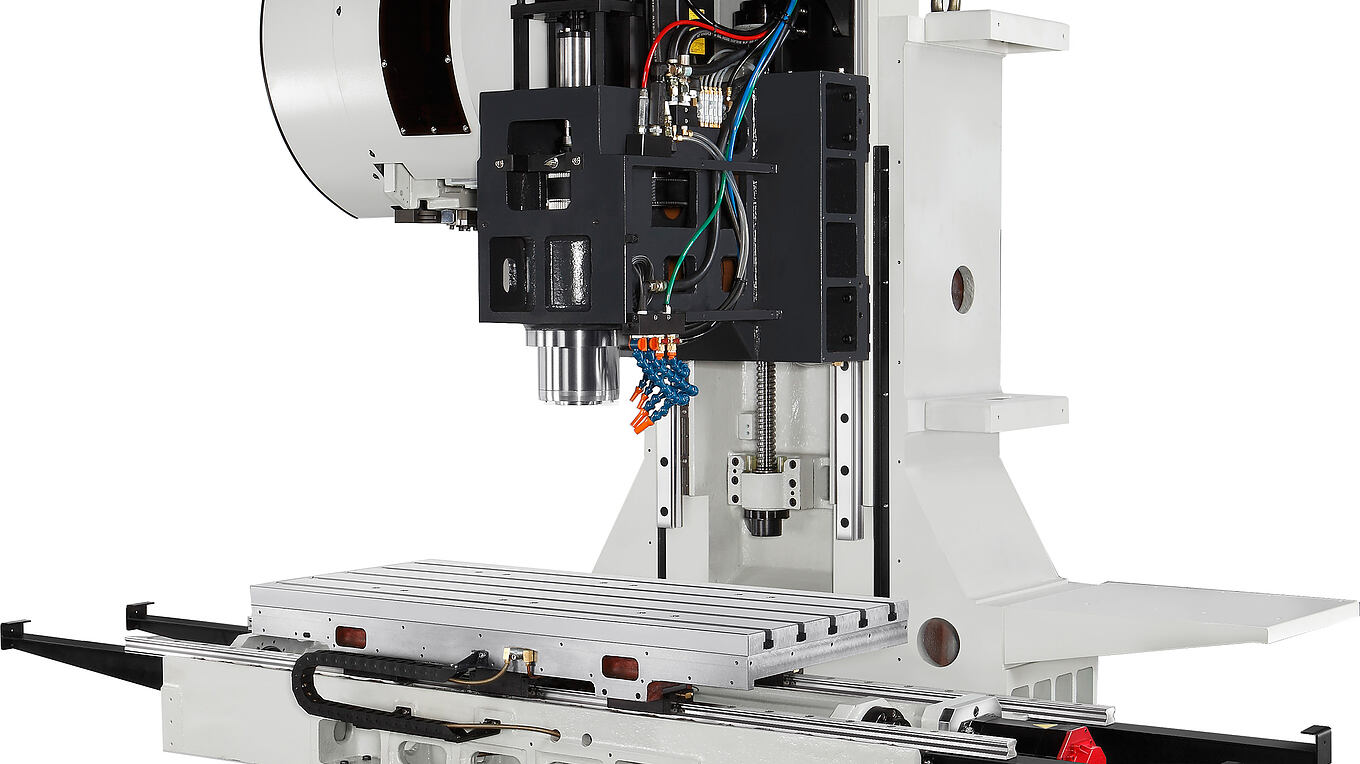 The Synthesis of Dynamism and Precision
Pliening, Germany, April 2021.
With the commercial launch of its VC Series, TAKUMI is premiering three new vertical machining centers specially conceived and designed for mid-sized manufacturers of molds and dies as well as parts producers. This series consists of the models VC 0852, VC 1052 and VC 1200, all engi-neered by the Taiwanese manufacturer as 3-axis machining centers. The various versions offer an array of table sizes at 1000 mm x 520 mm, 1160 mm x 520 mm and 1500 mm x 660 mm, while also accommodating a wide range of parts with maximum table loads of 500, 650 and 1360 kg. The available travel ranges include a choice of 860, 1060 and 1270 mm on the X-axis, complemented by 520 and 660 on the Y-axis and a Z-axis travel of 610 mm.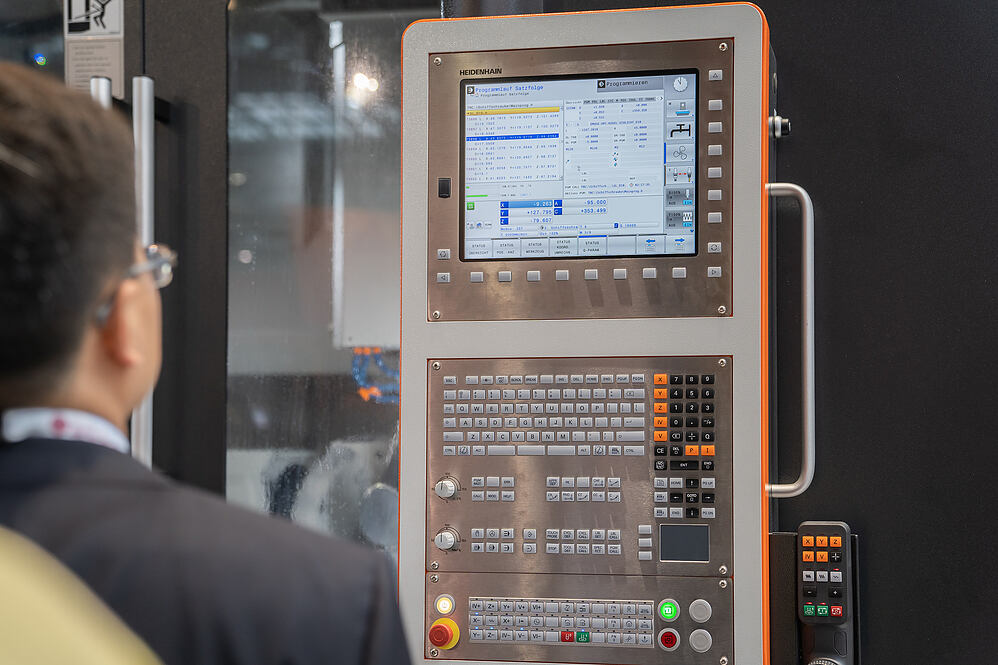 Mechanical and thermal stability
TAKUMI has endowed the VC models with solid support structures; bed, pillars and bed sledges are all manufactured in heat-treated Meehanite cast iron to ensure a low-vibration machining process while simultaneously guaranteeing high-quality surfaces and extended tool service lives. Meanwhile, the pretensioned ball screws and fluid-filled milling spindles furnish high levels of thermal stability. The VC 0852 and VC 1052 employ ball-bearing linear-motion assemblies to implement immensely precise milling processes on all three axes. These linear ball guide as-semblies also provide lag-free response during acceleration and deceleration. High-speed ma-chining along the X/Y/Z-axes proceeds at rates extending to 36/36/24 m/min, the feed rate during machining on the X/Y/Z directions is 12 m/min.
Dynamic closed-loop control system
The high-performance spindles offer rotation rates of 12,000 or 15,000 rpm along with a power spectrum extending from 11.5 to 14 kW. An SK40 BigPlus serves as the interface, while a BBT 40 is an available alternative. The tool changer features a dual quick-change design along with a magazine capacity encompassing more than 30 stations. All three models are equipped with the Heidenhain TNC 640 control system. The precisely integrated TNC 640 system operates in close coordination with the Heidenhain motors and ball-bearing linear-motion assemblies to de-liver distinctly dynamic response. Reliable removal of both shavings and heat is discharged by strategically positioned coolant rinsing systems complemented by the scraper-type conveyor.
The floor space requirements of these CNC milling machines are 3870 mm x 2770 mm (VC 0852, VC 1052) or 4790 mm x 2870 mm, at which they are ideally suited for operation and pro-gramming in a standard shop environment. The models with X-Y coordinate tables (VC 0852 and VC 1052) can also be equipped with cooled ball-screws in the X, Y and Z axes. A rotary table to facilitate production of parts using four or five axes is yet another available extra.
An attractive price-performance ratio
"These machines deliver fast and precise performance while also achieving high levels of sur-face quality, whereby the highly advanced measurement and control technology plays an im-portant role," summarizes Sebastian Herr, responsible for TAKUMI sales and marketing at HURCO. "The pivotal arguments in favor of the VC Series come down to dynamic perfor-mance, high precision and an attractive price-performance ratio." TAKUMI, founded in 1988, has been integrated within the HURCO Group since 2015. Headquartered in Taichung, Taiwan, this firm develops and manufactures vertical 3-axis machining centers, 3-axis portal machining cen-ters and 5-axis machining centers along with graphite machining centers, designed especially for mold and tool manufacture.