March 2023
High-speed portal machining centers for best surface
Pliening near Munich, Germany, October 2016: Now working as part of the HURCO group, Takumi has made its debut as a new, independent brand in the Germany market for high-quality CNC 3-axis machining centers. Takumi's H series consists of eleven machines of differing sizes and designs, which can handle an enormous range of tasks and requirements. The target groups are metal-cutting specialists in the tool-making and mold-making industries, which have stringent requirements when it comes to surface quality.
"Takumi machines are fast, accurate, and can achieve an exceptionally high quality surface finish", stated Eugen Fetsch, Product Manager for the Takumi brand. A sophisticated system of sensors is one of the factors that enables us to achieve this outstanding result. The sensors record thermal expansion in the machine and reports this back to the control system, which then includes this measurement data in the on-going machining processes. The H series machines have a double-column construction and are able to withstand extreme temperatures.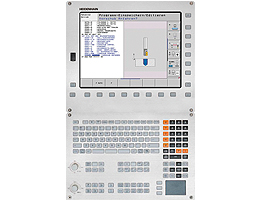 They are also equipped with a Heidenhain control system, absolute direct path measuring systems and inline spindles with an internal coolant feed system.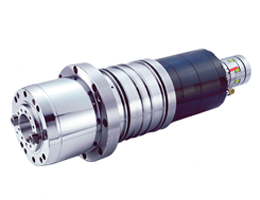 The smallest possible projection is achieved easily, thanks to the close proximity of the spindle to the portal. At the same time, the portal frame's ladder-type design effectively distributes the load for the spindle head, which is equipped with an inline high-speed spindle.


Fast and ergonomic
The high-speed machining centers achieve a feed rate of 20 m/min., and up to 32 m/min when running at high speed. The absolute direct measurement systems enable the machines to be started quickly. The directly driven spindles can achieve speeds of up to 24,000 rpm.
The entire working area is completely encapsulated for safety. The doors can be opened wide to make loading and unloading the machine easier. The generously sized cabin windows provide a clear view of processing. Each machine has an integrated chip flushing and management system.