The Synthesis of Dynamism and Precision
Pliening, Germany, April 2021.
With the commercial launch of its VC Series, Takumi is premiering three new vertical machining centers specially conceived and designed for mid-sized manufacturers of molds and dies as well as parts producers. This series consists of the models VC 0852, VC 1052 and VC 1200, all engi-neered by the Taiwanese manufacturer as 3-axis machining centers. The various versions offer an array of table sizes at 1000 mm x 520 mm, 1160 mm x 520 mm and 1500 mm x 660 mm, while also accommodating a wide range of parts with maximum table loads of 500, 650 and 1360 kg. The available travel ranges include a choice of 860, 1060 and 1270 mm on the X-axis, complemented by 520 and 660 on the Y-axis and a Z-axis travel of 610 mm.
Mechanical and thermal stability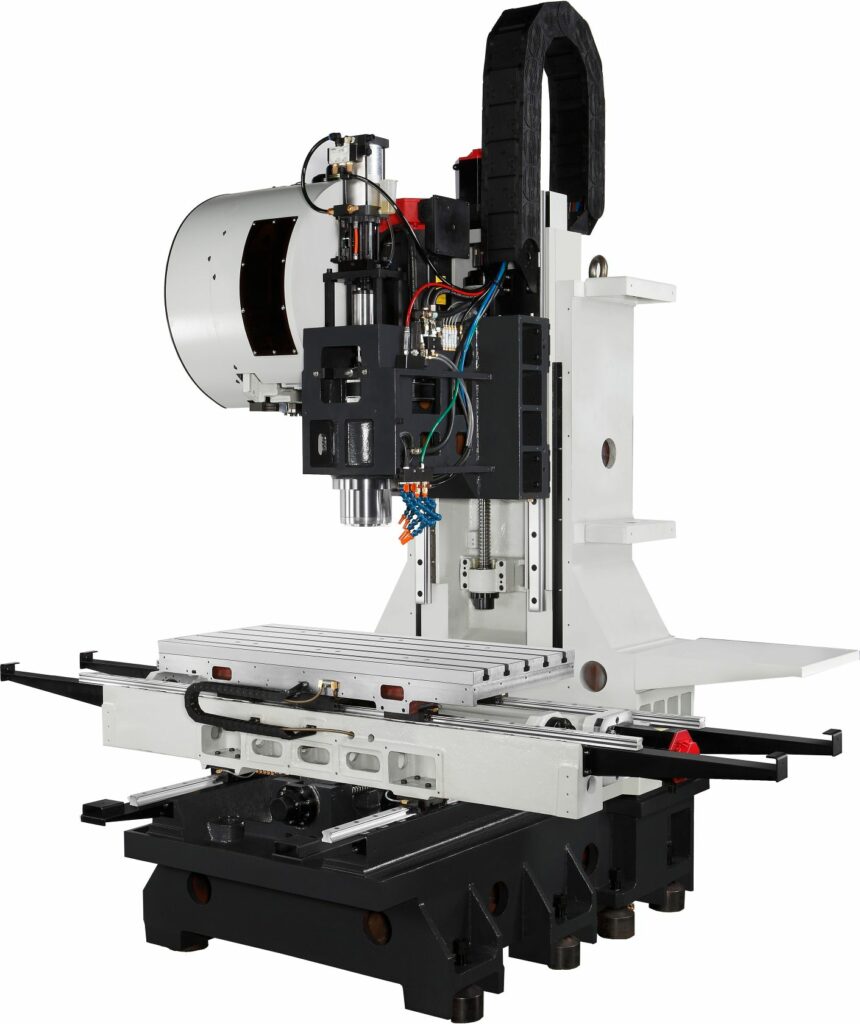 Takumi has endowed the VC models with solid support structures; bed, pillars and bed sledges are all manufactured in heat-treated Meehanite cast iron to ensure a low-vibration machining process while simultaneously guaranteeing high-quality surfaces and extended tool service lives. Meanwhile, the pretensioned ball screws and fluid-filled milling spindles furnish high levels of thermal stability. The VC 0852 and VC 1052 employ ball-bearing linear-motion assemblies to implement immensely precise milling processes on all three axes. These linear ball guide as-semblies also provide lag-free response during acceleration and deceleration. High-speed ma-chining along the X/Y/Z-axes proceeds at rates extending to 36/36/24 m/min, the feed rate during machining on the X/Y/Z directions is 12 m/min.
Dynamic closed-loop control system
The high-performance spindles offer rotation rates of 12,000 or 15,000 rpm along with a power spectrum extending from 11.5 to 14 kW. An SK40 BigPlus serves as the interface, while a BBT 40 is an available alternative. The tool changer features a dual quick-change design along with a magazine capacity encompassing more than 30 stations. All three models are equipped with the Heidenhain TNC 640 control system. The precisely integrated TNC 640 system operates in close coordination with the Heidenhain motors and ball-bearing linear-motion assemblies to de-liver distinctly dynamic response. Reliable removal of both shavings and heat is discharged by strategically positioned coolant rinsing systems complemented by the scraper-type conveyor.

The floor space requirements of these CNC milling machines are 3870 mm x 2770 mm (VC 0852, VC 1052) or 4790 mm x 2870 mm, at which they are ideally suited for operation and pro-gramming in a standard shop environment. The models with X-Y coordinate tables (VC 0852 and VC 1052) can also be equipped with cooled ball-screws in the X, Y and Z axes. A rotary table to facilitate production of parts using four or five axes is yet another available extra.
An attractive price-performance ratio
"These machines deliver fast and precise performance while also achieving high levels of sur-face quality, whereby the highly advanced measurement and control technology plays an im-portant role," summarizes Sebastian Herr, responsible for Takumi sales and marketing at HURCO. "The pivotal arguments in favor of the VC Series come down to dynamic perfor-mance, high precision and an attractive price-performance ratio." Takumi, founded in 1988, has been integrated within the HURCO Group since 2015. Headquartered in Taichung, Taiwan, this firm develops and manufactures vertical 3-axis machining centers, 3-axis portal machining cen-ters and 5-axis machining centers along with graphite machining centers, designed especially for mold and tool manufacture.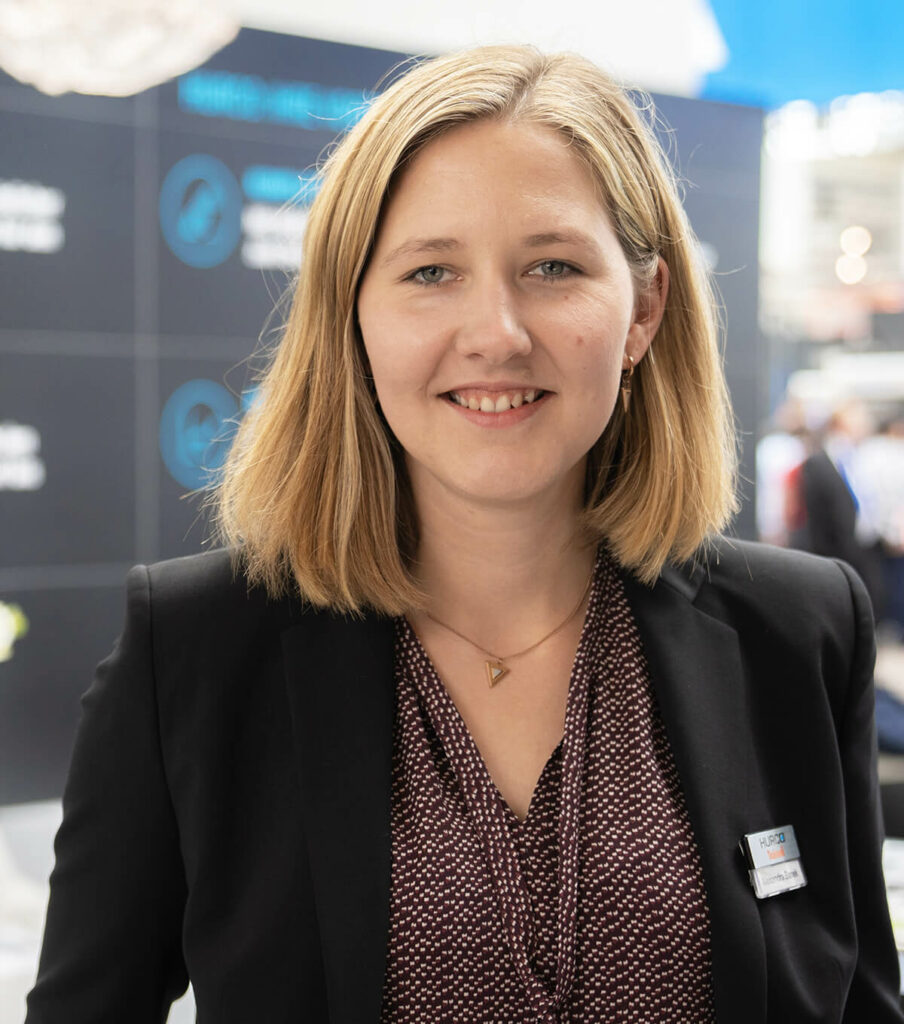 HURCO Werkzeugmaschinen GmbH
Alexandra Banek
Gewerbestraße 5 a
85652 Pliening
Tel. +49 89 905094 29
abanek@hurco.de
Pliening near Munich, Germany, March 2017: Exceptional rigidity, accuracy and dynamic performance are the key features of Takumi's high-speed portal machines. The H series machines operate with outstanding accuracy and achieve an exceptional surface quality thanks to their sophisticated measuring and sensor control systems. Absolute direct measuring systems, internal coolant feed through the high-speed spindle, direct drives on all axes and electronic temperature compensation come as standard. "Despite their relatively low procurement costs, the technical performance characteristics and values of Takumi's H series machines are all top of the range. This excellent price-performance ratio is what makes these machines particularly interesting", said Eugen Fetsch, Product Manager for the Takumi brand.
Fast and accurate: the Takumi H7 and H10 models
These two machining portals have the shortest travel paths in the H series. The H7 and H10 models focus on the high-speed applications involved in tool-making, mold-making, medical technology, and the aviation and aerospace industries. They are designed to work with exceptional precision to create the optimum surface finish even in the very tightest spaces. The robust and stable portal design and resistance to high temperatures are the cornerstones of the machines' operating excellence.
The designers have made a lasting improvement to load distribution on the spindle head by designing the portal frame as a ladder-type structure. The H7 and H10 machining portals can handle maximum table loads of up to 500 or 800 kilograms. All of Takumi's H series models come equipped with a Heidenhain control system as standard. Together with the Heidenhain components integrated in the machining centers, they make a huge contribution to the accuracy of the result. The control systems allow programming in dialog and in parallel mode. They also have functions for freely programming contours and options for ISO-NC programming.
Sales and service under one roof
Takumi-branded machine tools are sold and supplied directly by HURCO Germany, its subsidiaries in the Netherlands and Poland, and a network of dealers throughout Europe. Service tasks and application technology support are performed on-site by CNC service staff.
Pliening near Munich, Germany, October 2016: Optimum price-performance ratio, the very highest quality and expert service, on site: These are the competitive advantages of Takumi machining centers that HURCO, the well-regarded machine tool-making company, will use to conquer the European market in Fall 2016. Headquartered in Taiwan, Takumi has belonged to the HURCO group since October 2015: Specializing in the development and manufacturing of high-speed portal machines, CNC vertical machining and portal machining centers, Takumi's range is the ideal complement to the HURCO Companies portfolio: Around 60 percent of Takumi machine tools provide unique solutions, and will expand the HURCO product range to up to more than 150 machine models.
Takumi machines: fast, stable, accurate
Since its foundation in 1988, Takumi has specialized in the development and manufacture of CNC machining centers, primarily for the tool-making and mold-making industries. Every product is developed on the basis of thorough market analyses to ensure it exactly meets current customer requirements. Even the standard versions have an impressive ranges of functions and operate quickly and accurately, remaining stable even at high speeds. "The price-performance ratio is well above that of comparable models from other manufacturers", reported Michael Auer, Managing Director of HURCO Germany. This is why Takumi's product lines are ideal for medium-sized companies in sectors as diverse as the tool- and mold-making industry, aviation and aerospace, medical technology and precision mechanics.
Sales and service under one roof
Takumi branded machines are sold and supplied directly by HURCO Germany, its subsidiaries in the Netherlands and Poland, and a network of dealers throughout Europe. Application technology support will be provided on-site, by specially trained CNC service technicians. This sales model guarantees customers product and service quality they can rely on. It is based on working closely together, building confidence and ensuring the machines work smoothly and efficiently wherever they are.
Possible market share of up to five percent

Michael Auer, Managing Director of HURCO Germany: "Takumi machines offer a new standard of accuracy, quality, flexibility and price in the German market: it is exactly this that makes them so interesting to medium-sized tool-making companies: we believe we can realistically expect to achieve a good market share before 2020."


Pliening near Munich, Germany, October 2016: Now working as part of the HURCO group, Takumi has made its debut as a new, independent brand in the Germany market for high-quality CNC 3-axis machining centers. Takumi's H series consists of eleven machines of differing sizes and designs, which can handle an enormous range of tasks and requirements. The target groups are metal-cutting specialists in the tool-making and mold-making industries, which have stringent requirements when it comes to surface quality.
"Takumi machines are fast, accurate, and can achieve an exceptionally high quality surface finish", stated Eugen Fetsch, Product Manager for the Takumi brand. A sophisticated system of sensors is one of the factors that enables us to achieve this outstanding result. The sensors record thermal expansion in the machine and reports this back to the control system, which then includes this measurement data in the on-going machining processes. The H series machines have a double-column construction and are able to withstand extreme temperatures.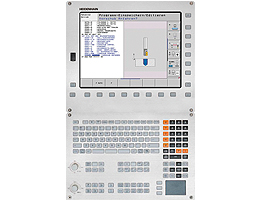 They are also equipped with a Heidenhain control system, absolute direct path measuring systems and inline spindles with an internal coolant feed system.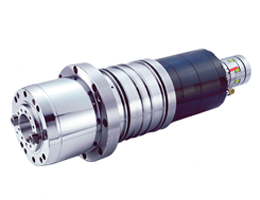 The smallest possible projection is achieved easily, thanks to the close proximity of the spindle to the portal. At the same time, the portal frame's ladder-type design effectively distributes the load for the spindle head, which is equipped with an inline high-speed spindle.


Fast and ergonomic
The high-speed machining centers achieve a feed rate of 20 m/min., and up to 32 m/min when running at high speed. The absolute direct measurement systems enable the machines to be started quickly. The directly driven spindles can achieve speeds of up to 24,000 rpm.
The entire working area is completely encapsulated for safety. The doors can be opened wide to make loading and unloading the machine easier. The generously sized cabin windows provide a clear view of processing. Each machine has an integrated chip flushing and management system.
Indianapolis/Pliening, July 2015: HURCO Companies continues its globally oriented company strategy with the acquisition of two industry giants: Milltronics CNC Machines from the USA and Takumi Machinery from Taiwan. HURCO is headquartered in Indianapolis, USA. Its German subsidiary, HURCO Germany GmbH, is based in Pliening near Munich.
The group is a global leader in the development and manufacture of machine tools with integrated control technologies. The combined HURCO, Milltronics and Takumi businesses will represent one of the most extensive product portfolios in the machine tool industry, with more than 150 different models.
"Milltronics and Takumi have more than 18,000 machines installed in 30 countries. This will expand our customer base and also reinforce our presence, particularly in markets of the future such as China and Latin America," commented Michael Auer, CEO of HURCO Germany, on the potential of these latest acquisitions.
Gregory Volovic, President of HURCO Companies, expressed his satisfaction by concluding: "We believe our customers world-wide will benefit from the expansion of our portfolio because Milltronics and Takumi are strong global tool brands with an extensive range of machine tool products." According to his predictions, this will already have a positive effect on HURCO's consolidated earnings in the 2016 fiscal year. Milltronics is a manufacturing company that designs and builds CNC controls, milling machines and turning machines for toolroom and production environments at its Minnesota facility. Takumi, a company from Taiwan, designs and manufactures CNC vertical machining centers, double column machining centers, high speed bridge machines and other machine tools, with sales primarily in Taiwan, China and Europe.

Takumi and Milltronics products are the optimal addition to HURCO's machine tool range in that approximately 60% of Milltronics and Takumi's lines are unique. Machine tools equipped with industrial controls from Fanuc, Siemens, or Heidenhain have been added to the portfolio for high-volume manufacturing environments. In future, the individual product lines will continue to be sold under their own brand names. Tried and tested designs are used by each of the brands, a factor that benefits the development of product enhancements, technologies and models.